Welcome to The Rosebud Burlesque Club and Academy for Wayward Girls!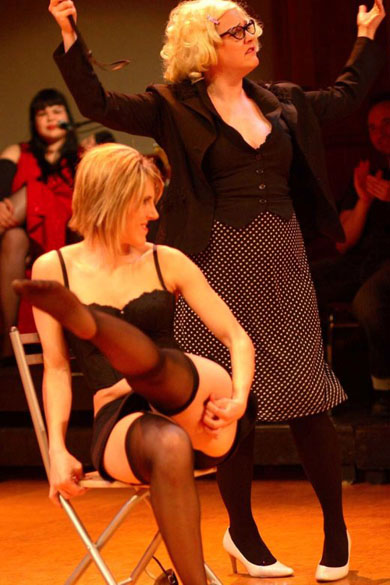 The Rosebud Burlesque Club and Academy was founded in 2007 in Saskatoon Saskatchewan to meet the needs of wayward Canadian prairie girls. It has since established regular classes at the Free Flow Dance Centre (224 25th St. W.) and has introduced the fair city to a fair bit of bits!


---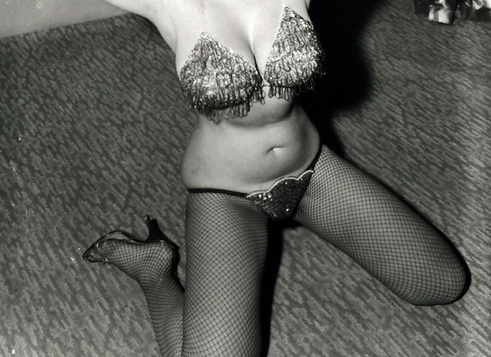 Old School Bump and Grind workshop
Thursday, July 24th 8pm
Free Flow Dance Centre 224 25th St. W.

Yep it is back! Our annual Bump and Grind workshop! Come learn how to get that sexy groove on old school style with Headmistress Cheripop Purr of the Rosebud Burlesque Club! Newbies and experienced gals are ALL WELCOME! Ladies and trans only - sorry boys!
Workshop fee: $20
Please wear a bra ( fringed is a bonus for shimmies) and bring a bump belt or coin belt if you have one! We are gonna sweat so dress light! The class is super fun and a great workout too!
Please contact burlesque@sasktel.net for more info
---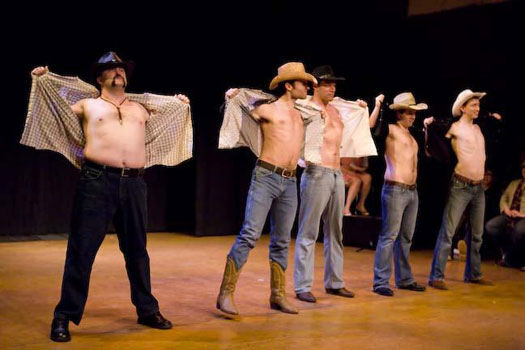 Intro to Boylesque Workshop
Sat August 16th 2-4pm
Free Flow Dance Centre 224 25th St. W.

It takes a real man to be one of our boys! Come check out this low commitment introduction to the world of Boylesque!
Men, drag kings and male gender identified welcome - sorry no ladies! Age 19+

Headmistress Cheripop Purr the director of the Rosebud Burlesque Club will guide you through the basics.
Learn about the classic form of Burlesque, the Art of the Tease, Finding your stride, getting the striptease started and comedic elements in this fun retro inspired workshop.

Please wear: A tee shirt, pants or shorts, socks and a pair of clean shoes (not worn outside)
Please bring: a pair of gloves, a hat of some kind, a button up shirt.
Workshop fee: $25
Please note that you MUST register in advance for this class.
You can register in person at the Free Flow Dance Centre by contacting burlesque@sasktel.net to arrange a time to stop by or you can register online by sending your name and contact email and payment by pay pal or echeck to freeflowdance@hotmail.com.
For more information drop us a note or post your questions here.

Class size will be limited so please be sure to register.


---
Become a Rosebud!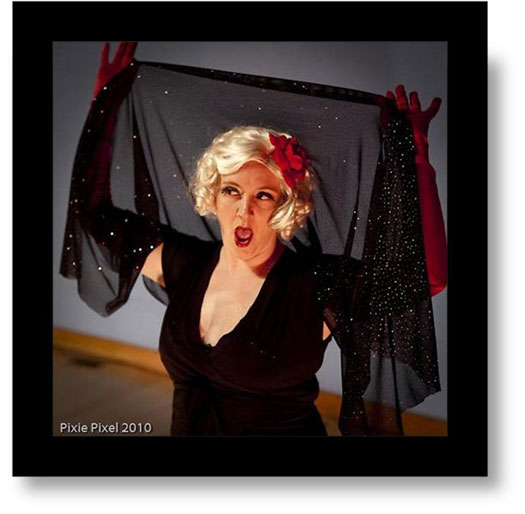 Introduction to Burlesque! Level 1 class:
https://www.facebook.com/events/711539738866605/

Become a Rosebud!
Register for our new level 1 Intro to Burlesque Technique class with Headmistress Purr from the Rosebud Burlesque Club!

This class is a 6 week session which covers, the art of the tease, burlesque walks, characters, stocking and glove peels, fan and parasol work, pastie making and twirling, Feather boa movements and the classic strip tease.

Ladies age 19+ are invited to join! No experience necessary!
Headmistress Purr will help you delve into your sexy selves during this extremely popular and ridiculously fun and sexy six week session.

Graduates officially become members of the Rosebud Club!
Register by contacting the Headmistress at burlesque@sasktel.net to arrange your payment via pay pal, in person or by mail.
Registration is REQUIRED. Spaces are limited.
Info 665-5998

Class begins Tues March 18th at 8:30pm and runs weekly for 6 weeks.
Free Flow Dance Centre 224 25th St. W. Saskatoon
Class fee: $105 incl. GST


---

2014 WINTER CLASS SCHEDULE
Classes begin the week of January 19th unless otherwise noted at the Free Flow Dance Centre 224 25th Street West Saskatoon.


Sunday
7:00-8:00 pm Adult Hula Hoop- with Karla Kloeble
Tuesday
6:30-7:15 pm Booty Conditioning- exercise class
7:30-8:30 pm Advanced Burlesque & show prep
8:30-9:30 pm Level 1 Intro to Burlesque
Thursday
6:30-7:15 pm Booty Conditioning - exercise class
7:30-8:30 pm Burlesque New Level 2
8:30-9:30 pm Open Studio - $10 drop in to rehearse your piece!


For a full listing of all Free Flow Dance Centre classes please go to www.freeflowdance.com and see the Training Page for details.

Registration Information

Early Registration is available in advance by printing out our online registration form and mailing it along with your deposit cheque for $50 to J. Latendresse 224 25th St. W. Saskatoon SK
S7L 0C4. Please make all cheques payable to J. Latendresse. The remaining fees will be due by cash or cheque at the first class. Payments for class can be made in full by mail registration if that is preferred.

In Person Registration
Come by the studio at 224 25th St. W. on January 10th 7-9pm to register for your classes in person. Payments can be made by cash or cheque

Online registration
Payments for classes can now be made by pay pal or by echeck by sending a note with your full name, email address and the detailed list of classes you will be attending to: freeflowdance@hotmail.com
Online pay pal or echeck registrations should be made in full please.


All classes will begin the week of January 19th 2014.



Class Fees: (All fees include taxes)
Booty Conditioning- exercise class
Fee: $84 for 8 weeks or $160 for 2X per week

Burlesque Level 1
Fee: $105 for 6 weeks

Burlesque Level 2 (Must have completed level 1)
Fee: $105 for 6 weeks

Burlesque Group Routines (Must have completed level 1)
Fee: $105 for 6 weeks

Ballet for Burlesque Dancers
Fee: $105 for 6 weeks

Adult Hula Hoop
Fee: $84 for 6 weeks

Go-Go Dance
Fee: $105 for 6 weeks




Class descriptions:


Ballet for Burlesque Dancers: This introductory class will focus on the development of grace and elegance through basic ballet techniques. Non- Burlesque Dancers are also welcome. Please have a pair of socks or ballet slippers and come dressed to move.

Booty Conditioning: A fun low impact exercise based class which combines stretch and tone exercises, yoga moves and dance with cheeky routines! Suitable for all body types and levels of fitness.

Burlesque Level 1: An introduction to the art of the "tease" including glove and stocking peels, parasols and fans, pastie making workshop, boa techniques, tassel twirling and the art of the striptease.

New Level 2 Burlesque:
This level 2 class is designed for newer Rosebuds, those who have recently completed the Level 1 Introduction course or who have not yet gotten around to taking level 2 or who have taken a long break from dancing and want to get back into it!
We will be focusing on skill development including a review of the basics covered in level 1, floor work, character development, improvisation skills and more!
This class will be less focused on choreography building this term in order to accommodate the new generation of emerging dancers! I hope to see you in class!

Advanced Burlesque and performance prep:
This is similar to a level 2 class in that we will work on character development and choreography skill building. Students should have previously taken the level 1 class and be aiming to perform in the upcoming Spring Concert.
The theme is Literally Burlesque
Pieces should be inspired by famous works of literature.

In this class the Headmistress will be working on a short group piece based on A Mid-Summer Night's Dream. She will also be working with each individual to help them to compose and polish their own works for the concert. This class is highly recommended to all who are planning to show work in the concert.

The concert will be held on Sat May 17th and is a two part event. There will be a full show at the Refinery Theatre followed by an artist's salon at the Free Flow Dance Centre. The Salon will feature a live band and a variety of performances including spoken word and burlesque.

Cost $105 incl GST - 6 week session
Begins Tues March 25th 7:30pm
Please note* there will be no class on April 8th or 29th.


Burlesque Level 2: A continuation of level 1, this class focuses on character development and choreographic techniques. For the more advanced student who is looking towards creating new works and furthering technical practices.

Burlesque Group Routines: This class is designed for those who have completed level 1 or 2 and who are interested in hitting the stage! Learn fun and sassy group routines which will be featured live on stage at our spring and fall concerts! Yes you too can be a star!

Adult Hula-Hooping: Learn how to manipulate a hoop on and off of the body while moving in rhythm to music. Hooping allows for self expression and has a huge base of tricks that will amaze you! Fun, encouraging and uplifting fitness! Instructor Karla Dalnoki.

Open Studio: An open studio time for performers to come practice and refine their acts. This is shared space with others who drop in so bring your ipod. You may rotate using the large stereo as well. The Headmistress will be on hand to give feedback and to answer questions. $10 drop in. Please check ahead of time to be sure the Open Studio time is running each week.
---

TEACHER TRAINING PROGRAM
Are you interested in learning how to teach the Art of Burlesque? Please contact Headmistress Cheripop Purr at burlesque@sasktel.net for more information. She requests that you send a current 1 page performance and/or teaching resume alongside of a short letter of interest explaining your connections with Burlesque and your teaching intentions.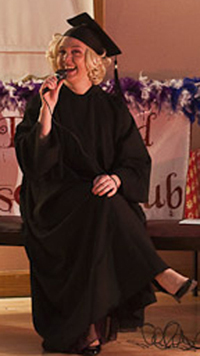 You will learn:
General Teaching skills
History of Burlesque
The advance and retreat and the Burlesque walk
Small reveals vs Large events in choreography
Glove and stocking peels
Parasol and Fan techniques
How to make, attach and twirl pasties
Feather boa techniques
Clothing removal and discard techniques
Basics of dance building and choreography
How to sell/market your classes

Original lesson plans created by Headmistress Purr can be licenced upon completion of the teacher training program. A limited number of applicants will be selected per season to participate in this program. Preference will be given to those with a strong performance or teaching background.

Please contact burlesque@sasktel.net to discuss fees and
scheduling.

---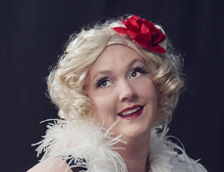 ONLINE CONSULTING
Headmistress Cheripop Purr is pleased to offer her services through online consulting!

Do you need an outside eye to review your newest work? The Headmistress is a professional choreographer with an H.B.A. in Dance specializing in choreography from the University of Waterloo, Ontario. She has almost 3 decades of experience working in the field of dance and performance arts and can help you whip that work into shape!

Are you in need of help marketing yourself, your burlesque related products or just plain help getting your show off the ground? The Headmistress has extensive experience in "selling" your merchandise and has worked as a producer for over two decades across Canada and beyond.

Do you need to find funding for your work? Help is here! Headmistress Purr has a lot of experience making nothing into something especially when it comes to dollars! She also specializes in grant writing for those looking down that avenue for funds.

Whatever the question Cheripop will delve into her extensive history in the performing arts or business management fields to help you on your way. Please contact burlesque@sasktel.net for consulting rates that you can afford! Discounts available for professional burlesque performers.


---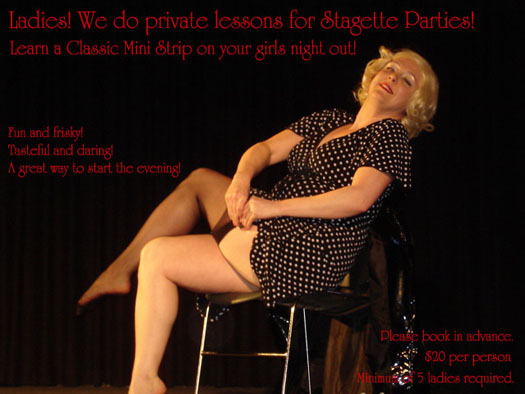 Stagette/Ladies Night Burlesque class parties!
One hour special class featuring gloves and boas!
Minimum of 5 ladies required
Cost $20 per person under 10 people, $10 each additional person.
Please be sure to book your class in advance by calling 665-5998.


Last Modified: Jan 11/2014